Weiterlesen auf eigene Gefahr!
Der Inhalt dieser Seite ist relativ sinnfrei. Das muss der geneigte Leser :) aus seinem ganz eigenen Blickwinkel beurteilten... wir haben uns abgewöhnt, in Winkel zu blicken, irgendwann kommt der Schmutz von ganz alleine aus den Ecken!
Der meiste Blödsinn erreicht uns per e-Mail, und manches davon ist es wert, mit anderen geteilt zu werden. Denken Sie daran, ein Witz muss nicht zwangsläufig lustig sein, Satire hat immer einen traurigen Hintergrund und die drei berühmten griechischen Worte Sarkasmus, Ironie und Zynismus sind auch nicht erfunden worden, weil jemand gerade überschäumende gute Laune hatte. Humor wird einfach in den meisten Fällen missverstanden. Wir zeigen Ihnen daher nur Sachen, die im Grunde genommen gar nicht komisch sind. Wer trotzdem lachen kann - Glückwunsch! ;)
Übrigens...
Nicht jeder, der aus dem Rahmen fällt, war vorher im Bilde. (v. Unbekannt)
Geschichten aus der Heimat...
Kieler Hauptbahnhof, Umbauphase. Nahezu das gesamte Gebäude liegt in Trümmern. Verwüstung und Zerstörung, wo man auch hinblickt. Irgendwo am Rand dieses Chaos steht das Werbeschild des Bauunternehmens und das der Deutschen Bahn, auf dem sich unter anderem der Satz befindet: "... wird nach historischem Vorbild neu errichtet." (Ungefährer Wortlaut.) Ich stand da an der Bushaltestelle und habe auf einen Bus gewartet... plötzlich ein alter Mann neben mir: "Ja, tatsächlich sehr historisch, das haben die sehr gut hinbekommen!"
Tja... vor allem konnten dann einmal Farbfotos gemacht werden, so kennt man den Bahnhof sonst ja nur von Schwarz-Weiß-Fotografien.
Nonsens ist der Sieg des Geistes über die Vernunft. (Unbekannt)
Und das hier ist ein Insider für Star Trek Fans. Ich traute meinen Augen nicht, als ich einen Blick auf den Besucherzähler warf... und MUSSTE dann ubedingt einen Screenshot machen! Ja, ich weiß... das ist verrückt... :)



Der Besucherzähler wurde auf dieser Seite entfernt, ihr braucht nicht danach zu suchen. :-)


Der Gerechtigkeit halber hier noch der Ausgleich - bringt mich immer wieder zum Grinsen, selbst wenn er schlechte Nachrichten hat.


Wo wir gerade von Gerechtigkeit sprechen.... CHINESEN, RAUS AUS TIBET !!!!! Finger weg von den anderen Nachbarländern... akzeptiert die Arten- und Umweltschutzbestimmungen!
"Nachrichtensprecher fangen stets mit 'Guten Abend' an und brauchen dann 15 Minuten, um zu erklären, dass es kein guter Abend ist."
- Rudi Carrell

Wer erinnert sich noch an die totale Sonnenfinsternis? Man sollte ja auf keinen Fall ohne SPEZIALBRILLE in die Sonne gucken! Diese Anweisung hat hier jemand sehr genau genommen. Verdammt, das hätte uns einfallen sollen!
(Quelle unbekannt)
"Rauchen ist tödlich. Wenn Sie sterben, verlieren Sie einen sehr wichtigen Teil Ihres Lebens." - Brooke Shields während eines Interviews bei einer Anti-Raucher-Kampagne.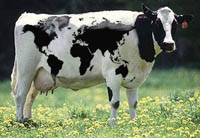 The most beautiful cow picture
that has ever been created.
(Creator unknown)
The content on this page does not make any sense. But we leave it to the inclined reader ;) to reach his or her own conclusion. Maybe YOU find something worth to think about.
Most of this stuff reached us via e-Mail and we think it's worth sharing. Just remember, not every joke has to be funny, satire always has a sad background and those three famous greek words Sarcasm, Irony and Cynicism were not invented because someone was in good spirits. Humor is often based on a misunderstandig. Due to a misunderstandig. A simple mistake. Therefore we only show you things which are NOT funny at all. If you can still laugh about it... well, congratulations. ;)
"For most people, death comes at the end of their lives." (GLR broadcaster, UK)
Stories from home...
Kiel, Germany, Central Station. Remodelling work in progress. Almost the whole building is down, destruction, havoc all over the place. Somewhere near to that chaos stood a large site-information-sign from the building company and from the "Deutsche Bahn AG", saying something like "... will be re-build according to historical records." I stood at the bus stop there, waiting for the bus. Suddenly I heard an old man beside me say: "Yes, right, very historical. Good job!"
Well, yeah... at least they could take full color pictures now, younger people only know the Station looking like this from black and white photos...
Nonsense is the victory of mind over reason. (Author Unknown)
And this is an Insider for Star Trek Fans. I jumped when I looked at our homepage counter that day ... and just HAD to print the screen! Yeah, I know... I'm a Freak ... :)



The counter has been removed from these pages, you can stop searching for it! :-)




And this is to make Star Wars fans happy. It makes me smile every time I read it, even when it brings bad news.
There is a theory that states: " If anyone finds out what the universe is for it will disappear and be replaced by something more bizarrely inexplicable." There is another theory that states: " This has already happened." (Douglas Adams)
Elli watching the horses, not fully concentrated:
"What... look, Season is in lotti!"
Hamburg in winter, Ulrike telling what happened when she got out of the bus:
"... stepped onto a frozen pool of water, slipped and flatted face on my fell"
Now don't tell me speaking is something you can do without thinking about it. It's not an automatic function! See what happens when you lose control!
"Smoking kills. If you're killed, you've lost a very important part of your life." (Brooke Shields, during an interview to become spokesperson for a federal anti-smoking campaign.)